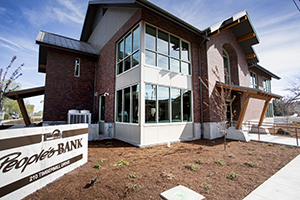 Amanda Brown joins People's Bank of Commerce
People's Bank of Commerce, based in Medford announced that Amanda Brown has joined the bank as a mortgage loan officer serving customer relations and businesses in the Klamath Falls footprints.
Amanda has been in the customer service industry for more than 20 years across the United States and is very proud to now call Sothern Oregon her residence. Her family moved to Klamath Falls four years ago.
They enjoy the outdoor recreation lifestyle, including camping, skiing, kayaking, to biking. In addition, she enjoys volunteering in the schools and is currently a board member of the Southern Oregon Ski Education Foundation.
For questions, get in touch with her via email at amanda.brown@peoplesbank.bank or in person at the new downtown Klamath Falls People's Bank branch.