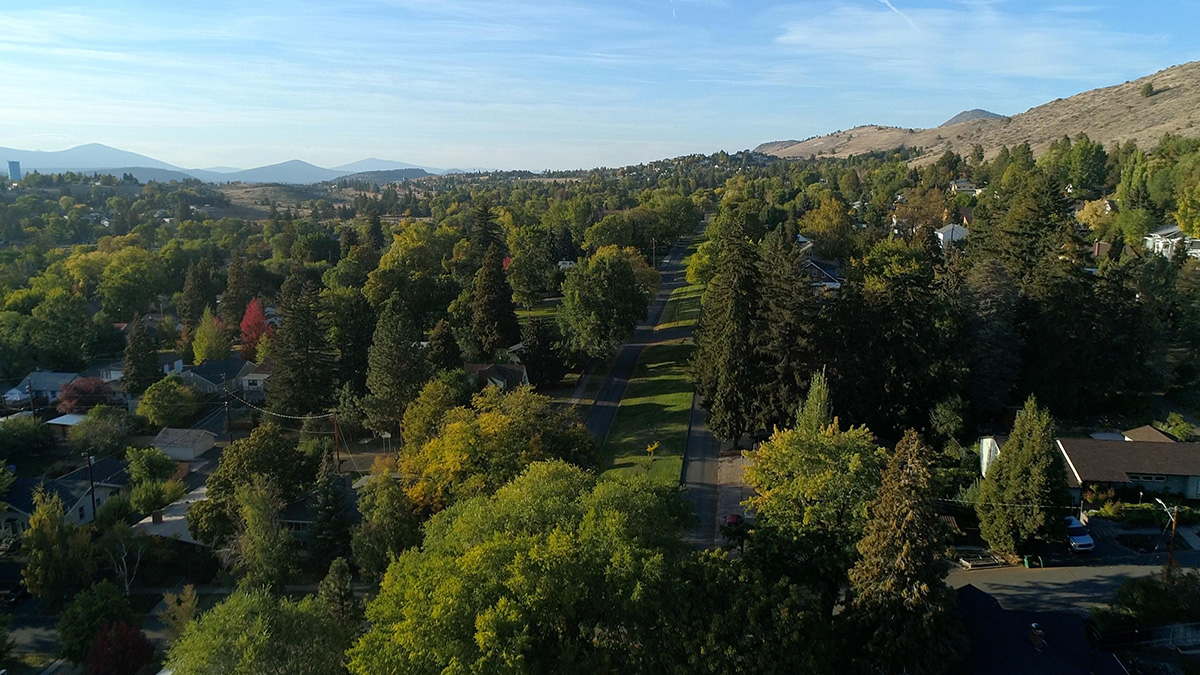 Best Real Estate Areas When Moving to Klamath Falls
Many people are moving to Klamath Falls or looking at the best real estate areas to move to the Klamath Basin in the future. The city is located in a sunny, dry climate in Southern Oregon with an abundance of outdoor recreation available. The community of just over 20,000 residents is well-known for healthy initiatives and the downtown area has plenty of urban amenities. Furthermore, the city has a lower cost of living than the rest of Oregon and the nation, it's hard to see what took people so long to move to the Klamath Falls area.
Running Y Ranch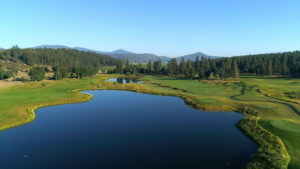 Running Y Ranch is one of the best resorts in Oregon with a great location just outside of Klamath Falls. With over 3,600 acres of natural beauty, onsite dining, spa services, an indoor pool and fitness center, and an Arnold Palmer designed golf course, this is one of the top areas in Klamath Falls to move to. The resort offers Klamath Falls a real estate option for those wishing to relocate to the area or purchase a vacation home. Running Y features upscale condos, single family ranch-style homes, and large custom homes. There are also many shovel-ready lots available for those looking to build their dream home.
Running Y is located about 20 minutes west of Downtown Klamath Falls on Highway 140. It is the only full-amenity resort-style neighborhood. Those who call this neighborhood home enjoy the quiet, relaxed pace, and the ability to escape from the hustle and bustle of the daily grind. It's also a favorite for nature enthusiasts, as wildlife such as deer, birds, bobcats, and coyotes are frequently sighted.
Falcon Heights
Falcon Heights is a public but semi-gated neighborhood development about 20 minutes outside of downtown Klamath Falls. This quiet community was previously military housing now offering condominium dwellings in a quiet and safe setting great for young families or retirees who enjoy a mix of a rural and suburban setting. Homes are usually priced right for a first-time home buyer. Originally built for local air force families, the community still maintains a close-knit, safe feel that is perfect for families and individuals looking to feel connected and comfortable in their neighborhood.
Harbor Isles
The Harbor Isles community is located just off the northern shore of lower Klamath Lake and a short five-minute drive from downtown Klamath Falls. This neighborhood is a great place to move for retirees or families who enjoy quieter neighborhoods with low traffic. Interspersed within the neighborhood, the Harbor Isles Golf Course, Harbor Isles Fitness and Tennis Club, as well as the Klamath Yacht Club. During the warmer season, the local sailing club can be seen out on Klamath Lake.
Pacific Terrace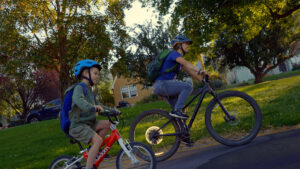 The Pacific Terrace neighborhood is a well-established community known for its geothermal heat and craftsman-style family homes. This neighborhood is located a quick drive from downtown Klamath Falls, OIT, and Sky Lakes Medical Center. With the highly rated Roosevelt Elementary School located at the heart, this is a great neighborhood for families to move to and live in the Klamath Falls area. Pacific Terrace is one of the most walkable communities, with several parks, and a bike path. The parkways and mature trees lining the streets, along with families walking their children to school or enjoying holiday festivities such as Halloween, give this neighborhood a quintessential Americana feel.
RidgeWater Properties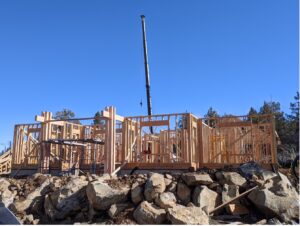 If you are looking to purchase real estate somewhere more private, RidgeWater Properties about 10 minutes from downtown Klamath Falls is a private, well-established and gated community. While this neighborhood has been around since 2000, there is plenty of room for growth. There are paved bike trails, and great scenic overlooks. As Klamath Falls continues to grow, RidgeWater is slated to be a premier real estate location in the community, which will continue to add amenities.
Moyina Heights
Moyina Heights is a well-established neighborhood built up the side of Hogback Mountain. This neighborhood is a great place for real estate with homes that vary in size and style. The community is across the street from Shasta Elementary School and a quick trip to the main roads of Klamath Falls. If you are looking to move to Klamath Falls, you won't want to miss this hidden real estate gem.
North Hills
North Hills neighbors Moyina Heights on the foothills of Hogback Mountain. New development continues to occur, with single-family homes along Homedale and Patterson Street. North Hill and Moyina Heights feature easy access to grocery shopping and outdoor spaces such as Steen Sports Park. For those looking for a neighborhood close to town, but quiet, and great outdoor access, North Hills can be an excellent choice. There are also quality rental options available on the lower portion of the neighborhood.
Shield Crest and Pine Grove
Just east of Klamath Falls along Highway 140, Shield Crest and Pine Grove neighborhoods offer yet another great option for people looking to move to Klamath Falls. Shield Crest Golf Course is the focal point of the Shield Crest neighborhood; a private community featuring custom homes and condominiums. The families and people living in Shield Crest enjoy privacy, a quiet neighborhood, and access to the local golf course. The next stop east of Shield Crest is the Pine Grove neighborhood. Pine Grove is a mix of older and newer homes that are well maintained and on lots that range from .5 acres to 1 or more acres. Without a homeowner's association or strict CCRs, people enjoy the ability have a beautiful piece of property without too many restrictions. Some streets allow horse and livestock, chickens, and additional structures such as shops and barns. The neighborhood is quiet, with little traffic.
Altamont Just Outside of Klamath Falls
Altamont is an unincorporated community in Klamath County just outside of Klamath Falls. With a low cost of living, a population of just under 20,000 and a quick drive to nearby Klamath Falls, Altamont is a great place to move if you are looking for somewhere small enough for that country feel but still have all the necessary amenities close by. For most locals, Altamont is considered part of Klamath Falls; in fact, many would have a hard time identifying where one begins and the other ends.
Both in Klamath Falls and Altamont, there are many neighborhood options for those looking to invest in real estate or make a home in the community. With so much interest in development locally, it is only likely to grow more, with many more home projects on the horizon.