Our Educated Workforce is Ready to Work for You
Educated Workforce
Our labor force is 30,000 strong and growing. Klamath County's work ethic is rooted in agriculture and diversified through 3100 employers, and 60+ academic programs offered by Oregon Tech and Klamath Community College. More than 700 local college graduates are ready for work each year.
Nearly 60% of our population is between the ages of 20 and 64, with an even split male/female. Best of all, Klamath County workers are not tied up by just one or two big employers. More than 3,100 establishments make up our job market. One-third of these employers have between 5 and 49 employees, while 63% have 1 to 4 employees. Approximately 30 employers in Klamath County have more than 50 people. This means our residents have diverse skills, experiences and aspirations.

Klamath Workforce Advantage
Workers' compensation premium index rates are under $1.50, among the best in the nation. Oregon is one of only 10 states with rates below $1.50.
Klamath County's average hourly wage across all occupations is $18.22.
88% of the population in Klamath County has at least a high school diploma.
30% of the population in Klamath County has a college degree.
Klamath County has a desirable mix of 64% blue collar workers and 35% white collar.
With an average commute of 14 minutes, our workers have more family time.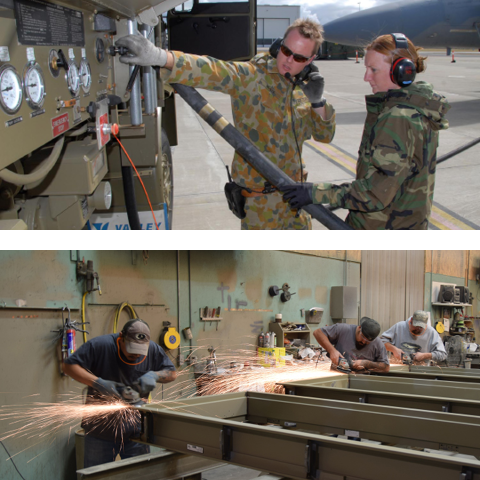 Experienced Workforce
Local economic sectors that significantly contribute to our workforce's experience include agriculture, aviation/defense, construction, distribution, education, energy, forestry, health care, manufacturing, recreation, real estate, services, and technology. We're proud to be home to: Kingsley Field and the 173rd Fighter Wing of the Air National Guard, which has been chosen as an elite F-15EX training facility; energy establishments like Eco Solar, Geo-Heat Center at OIT, Pacific Power, and Iberdrola; wood products companies such as Wilsonart (opening in 2021), Borror Cabinets, Collins Products, Columbia Forest Products, JELD-WEN, and Sturdi-Craft; agricultural businesses such as Wong's Potatoes, Malin Potato Co-op, Cerule extracts, and Gone Fishing aquaculture; inventive fabrication companies such as Bell Hardware, Carriage Works, and Production Metal Forming, Inc.
The collaborative relationship between Boeing Company and Oregon Tech is a prime example of how valuable Oregon Tech is to industry. Every year, Boeing recruits heavily from the college's various engineering and management programs. To employees of Boeing in the Seattle area, Oregon Tech offers Mechanical Engineering and several other degrees, professional association review classes, and certificates. It's a long-standing relationship that benefits all involved.
Another reason for the high quality of Klamath County's workforce is the industry-responsive educational programs available through Oregon Tech and Klamath Community College. They are both excellent partners in sector-based initiatives, successfully forging career pathways for their graduates.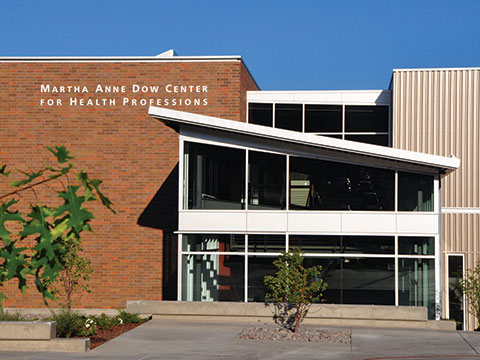 Oregon Tech
Oregon Tech is internationally acclaimed for generating virtually all of its own electrical power through clean renewables – geothermal and solar. Oregon Tech was the first to offer a Bachelor of Science in Renewable Energy Engineering and was recently ranked by the Solar Power Authority as the #1 academic institution for students interested in pursuing a degree in renewable energy technologies. UC Berkeley was ranked #2 on that list while Stanford came in at #5. Oregon Tech is consistently ranked as one of the best undergraduate engineering programs by U.S. News & World Report and as the top public college in the Western Region. Oregon Tech averages 620 graduates each year.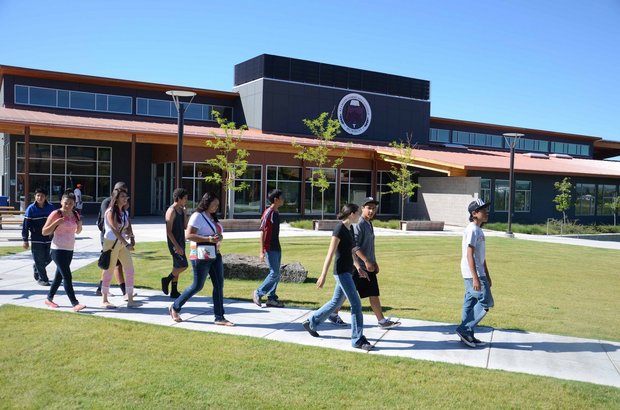 Klamath Community College
KCC offers more than 20 two-year programs, one-year programs and certificates tailored for today's marketplace. Accredited through the Northwest Commission on Colleges and Universities, KCC provides essential workforce training tailored to workers in specific regional businesses and industries. With its new 21,750 square foot Work Skills Technology Center, the college is offering 5 more technical programs: Aviation Airframe, Business Technology, Computer Engineering Technology, Media Marketing/Web Development, Health Information Management, and Advanced Manufacturing. KCC also has designated space for customized contract training for local businesses.

"Building strong workforce capacity in the Klamath Basin is a major priority for Klamath Community College."
— Roberto Guitierrez, KCC President
Oregon State University
OSU operates a research and extension center in Klamath Falls, with an emphasis on agricultural, livestock, and community health and nutrition. Klamath County Extension agents work with farmers, farm supply companies, agricultural product processors, and other agri-business professionals.
Oregon Health & Science University
OHSU is intricately involved in the Klamath Basin. OHSU's School of Medicine has been administering the Cascades East Family Medicine Residency Program in Klamath Falls since 1994. In 2014, OHSU chose Klamath Falls as the academic headquarters for OHSU's Rural Campus, deploying residents throughout its program area. Additionally, OHSU offers a bachelor of science in nursing through the Oregon Tech campus.