New Love's Travel Stop Coming to Klamath Falls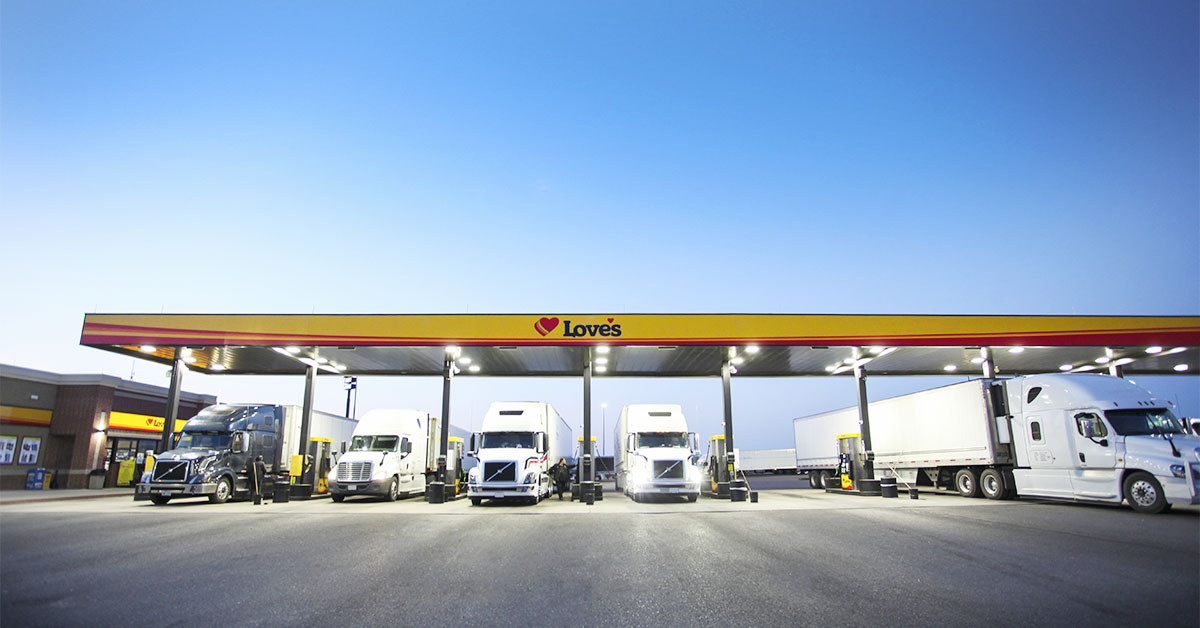 Klamath Falls, OR (October 30th, 2020) – Today, the Klamath County Economic Development Association (KCEDA) publicly announced that a new Love's Travel Stop will be coming to Klamath Falls, Oregon, in 2021. Love's Travel Stops, based in Oklahoma City, recently entered into an agreement to purchase property at the bottom of Tech Hills along the Highway 97 entrance next to Dan O'Brien Way. Love's is family-owned and operated and has more than 530 locations in 41 states. Construction is currently scheduled to begin on its Klamath Falls location in Spring 2021 and be complete at the end of the year, weather dependent. According to information provided to KCEDA from the company, Love's is estimated to invest between $12 million-$15 million in the new location and will be adding approximately 60 new jobs to the region, a large majority of which will be full-time equivalent positions. Additionally, the new travel stop will be 12,000 square feet and have seven diesel bays and a Carl's Jr.
Rick Shuffield, vice president of Real Estate and Development for Love's, spoke about the news and discussed his anticipation for getting the new facility underway, stating, "We place Love's in locations that are easy to access for professional truck drivers and four-wheel customers and Klamath Falls is a perfect location for that. We're excited to open a new location to help get customers back on the road quickly and safely."  
Speaking on behalf of the City of Klamath Falls, City Manager Nathan Cherpeski talked about the process leading up to Love's decision to add a location in the region and what he believes it says about the area's forward movement. Cherpeski comments, "During our pre-application phase, we knew a lot of collaboration would be required for us to arrive at solutions that could make this development become a reality. I'm very proud of the teamwork our City staff and Love's leadership demonstrated in such circumstances, and equally proud of the help we received from our many community partners. A lot is beginning to happen in Klamath Falls, and this is just another example to consider when looking at the region's momentum."
KCEDA CEO Randy Cox, added, "The development activity that's anticipated to occur over the next upcoming 3-5 years makes evident that the travel-based industry is going to be an important part of the area's economic landscape moving forward. When you take an increasingly growing tourism market and combine it with the thousands of construction jobs entering the area through investments like the Swan Lake Energy project, and that forecast becomes quite clear. We at KCEDA think this Love's facility will make an excellent addition to the Tech Hills 'entry way' and believe it should encourage other future development within the industrial park."
About the Klamath County Economic Development Association (KCEDA)
Since 1975, KCEDA has reflected the best of private enterprise, responsibility and dedication. Its mission is to provide tailored recruitment and business retention/expansion programs, new opportunities for jobs, and a diversified, value-added industrial base/expanded economic development climate in southern Oregon. To learn more about KCEDA and how they can help you, please visit their website, www.ChooseKlamath.com, or contact their offices using the information below.