Oregon Tech Business Professor Completes Work in South Africa Through Fulbright Grant
From a press release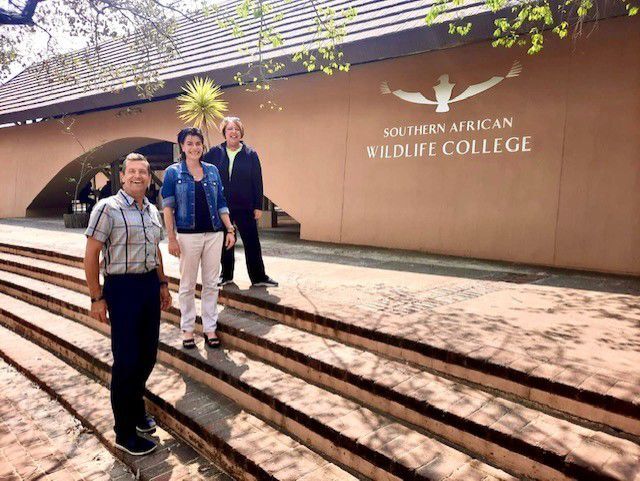 The U.S. Department of State and the Fulbright Foreign Scholarship Board awarded a Fulbright grant to Sharon Beaudry of Oregon Institute of Technology.
Beaudry, a business professor, spent September completing a project at the Southern African Wildlife College in South Africa.
Beaudry is one of mor than 400 U.S. citizens who share expertise with host institutions abroad through the Fulbright Program each year.
The Southern African Wildlife College (SAWC), an applied learning institution located within the borders of Kruger National Park, is a leader in developing and training professionals in the conservation sector.
Beaudry, who has expertise in business strategy, human resources and accreditation, spent a month helping SAWC build quality measures for their strategic plan. Working alongside Anelle Rautenbach, the college's head of quality management and accreditation, the project's goal was to build out the college's strategic plan's balanced approach that supports its holistic mission of conservation.
Beaudry said her time at the college was a truly immersive experience supporting Fulbright's mission of "exchange."
"From the very beginning, I was invited on game drives to learn about the greater Kruger area and its inhabitants," she said. "There was nothing like sharing the excitement of a rare wild dog spotting with both colleagues and students."
Beaudry intends to share outcomes from her experience with the Oregon Tech community.