KCEDA Recruits New Upscale RV Park to Develop in Klamath County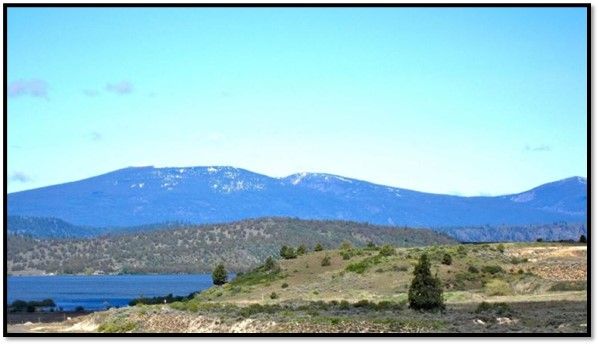 Washington-based developer, Rjouney LLC, announces the new development of a premiere RV-park on Tech Hills. The news comes in the midst of the county experiencing growing economic activity, as KCEDA talks about how past development victories are setting the stage for future wins, marking an opportunity for more development to follow.


December 15th, 2021 (Klamath Falls, OR) – In an announcement made by the Klamath County Economic Development Association (KCEDA), housing developer, Rjouney LLC (based out of Goldendale, Washington), is officially reporting today that they have agreed to purchase 40+ acres on Tech Hills for the future development of a 120+ space, full amenities, high-end RV Park. Tech Hills is one of only 23 other communities in the nation which offers commercial and industrial property in an established park setting that is located adjacent to a world-class 4-year technical university.

Rjouney President and Lead Developer, Chad Ross, commented on his past development background, offering up his excitement for getting this new project into its next phases.  Ross stated, "Our family has been involved in the development realm for decades, managing a variety of businesses. RV Parks are deeply rooted in that family history and something we love bringing to life. The facility we plan to complete will be one of our most ambitious developments we have done of this type. The goal is to construct a state-of-the-art traveler's destination, and when you put a place like that on Tech Hills, overlooking Klamath Lake, it'll be a special experience for visitors to partake in."
Ross officially took over ownership of the property this past November. Working with KCEDA, Ross has identified his next steps to focus on addressing infrastructure improvements and completing all necessary due diligence required to begin construction of the operation. "KCEDA has been a wonderful ally the whole step of the way, and we are excited to continue working with them. Since our very first meeting, it has been a privilege to collaborate with them, and I could not recommend anyone more highly if you are interested in moving forward with a business idea or development concept." KCEDA has provided a Rjouney a variety of services during the due diligence phase, which included: site selection support, regulatory process coordination/permitting assistance, workforce development initiatives, market research, B2B referrals, and helped facilitate infrastructure development needs
After spending the last two years collaborating with owners and other stakeholders involved with the property, KCEDA staff discussed the work leading up to today's announcement and how RV Parks were a development consideration the organization had anticipated would begin to gain traction as a local market. KCEDA CEO, Randy Cox, stated, "The local economy is indicating signs of meaningful growth starting to take place in Klamath. As a result, our staff has placed an emphasis on identifying ways we can broker additional development to occur as an extension of new development we've since secured in the County. With our increasing tourism market and the influx of new construction going on, RV Parks are investments we expected to see more activity in, and today we get to see how success breeds success."
Adding to Cox's comments, KCEDA Project Manager, Andrew Stork, suggested, "We have had a great working relationship with the property owners over the years, where an ongoing subject for discussion is specifically how can we get an upscale RV Park to occupy that particular parcel. That section of land has characteristics which lend well to this type of development, so throughout the last year, we've been able to inform our research and efforts around creating a dialogue with proven developers who could realize the property's true potential. Meeting with Rjouney, things felt really good fast. Rjouney likes to keep as much as they can local too, which is something we wholeheartedly believe is as important to your economic health as the company recruitment itself."  
Both KCEDA representatives continued to provide further details about the project and the work KCEDA performed to have Rjouney select the area for their next location, sharing a clear consensus on the importance of the Swan Lake Energy (SLE) project as driving force. Cox expanded on SLE's impact, saying, "Looking at the multipliers and indirect benefits associated with a project the size of Swan Lake, paired with temporary housing shortages and limited lodging vacancies, it is a huge development factor for completing the project efficiently."
About the Klamath County Economic Development Association (KCEDA)
Since 1975, KCEDA has reflected the best of private enterprise, responsibility and dedication. Its mission is to provide tailored recruitment and business retention/expansion programs, new opportunities for jobs, and a diversified, value-added industrial base/expanded economic development climate in southern Oregon. To learn more about KCEDA and how they can help you, please visit their website, www.ChooseKlamath.com, or contact their offices using the information below.