Local Schools Get State Money for Computer Labs, Digital Studios, New Technology
This article was published in Thursday's (March 10th, 2022) Herald and NewsWritten By: Mike Sunnucks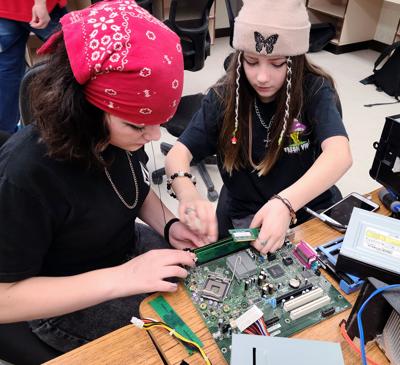 Local schools are getting money from a state grant initiative aimed at boosting career and technical education programs.
The state has doled out $7.3 million in grants to schools statewide to bolster computer labs, create production and broadcast studios and buy new technical equipment and technology.
In the Klamath County School District, Lost River, Henley and Bonanza high schools will get more than $267,000.
Lost River Junior/Senior High is getting $125,000 to renovate its computer lab, upgrade technology equipment and combine agricultural science, technology, business and marketing programs.
The new equipment slated to be purchased include vinyl cutting machines, printer engravers, a sales trailer and a robotic wood CNC table.
"We are ecstatic at this opportunity to unify our two CTE programs to not only improve and serve our local schools, but our communities as well," said Meghan Miller, a CTE agricultural science teacher at Lost River. She said the project will provide students an opportunity to be career ready when they graduate high school. "Students need to know not only how to market our school and programs, but themselves in the career world," she said.
Henley High will use its $125,000 grant to start a digital media design program. The new program will align with courses needed for students to continue studying for degrees at Southern Oregon University and Oregon Tech. Courses at the high school will be offered as dual credit along with Klamath Community College.
To continue reading this article, click here.